What comes to mind when you hear the phrase "keyword research?"
While some people cringe at the thought of this, others have a variety of tools and strategies in place for achieving success.
There is no denying the fact that keyword research is part of an advanced SEO strategy. Even so, that doesn't mean the process has to be long, drawn out or costly.
Is it really that important? Believe it or not, I speak with people all the time who never conduct keyword research. They don't see the point in doing so and there are many reasons for this:
They already know their two or three primary keyword phrase results.

They don't believe in the power of

long-tail keywords

.

They are under the impression that it costs too much time and money.
If you continually utter these excuses, you'll never conduct keyword research in the appropriate manner. Subsequently, your website will never reach its full potential. Meaning you won't increase search volume to your blog post, landing page or what ever it is you're selling.
In this post, I hope to show just how simple it can be to conquer keyword research. More specifically, I'm going to discuss 10 tools that can help you reach your keyword phrase goals.
A keyword tool (also called a keyword explorer) makes a world of difference in keyword research. These phrases will build user intent, driving search volume your way.
Let's get started!
If you want data straight from the source, this is where you go. As a Google product, you can rest assured that the information is accurate and ready to be implemented into your marketing plan.
After accessing your account, getting started is as simple as searching for keywords using a phrase, website or category.
For example, a search for the phrase, "internet marketing," generates the following:
To go along with the average monthly searches and competition, there is another column that shows the suggested bid. This may not be important to you now, but, if you ever decide to use Google AdWords it will come in handy.
If you want to take your basic search to the next level, try out some of the Keyword Planner's targeting tools.
This affords you the opportunity to gather more specific keyword search result data, such as that for a particular country or language.
Google Keyword Planner is the first keyword research tool most people learn. It may not be the most advanced. It may not be the only one you should use. But, since it is managed by Google, it should always be in the back of your mind when using a keyword explorer.
Unlike Google Keyword Planner, DataForSEO is not a keyword research tool. Instead, it provides you with APIs that you can use to find, analyze, and select efficient keyword ideas.
Solutions provided by DataForSEO are used by some of the biggest SEO software companies in the world and you can benefit from them too.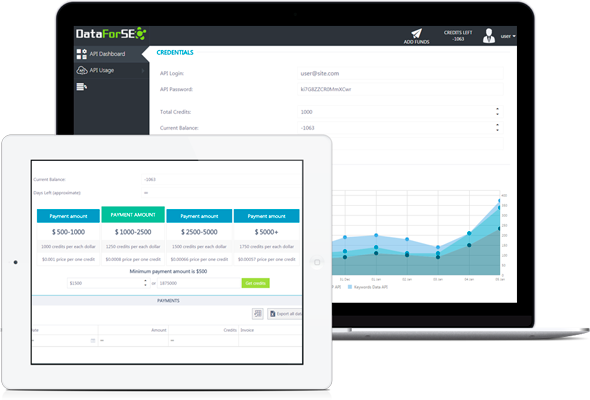 Keyword Finder API has four different data mining sources.
You can get an extensive list of keyword ideas, including terms from Google Autocomplete and Related Search. It also provides domain-specific research and long-tail keywords.
One of the things I like most about DataForSEO is that you have the opportunity to filter keywords and sort them by the particular metrics. This way you can compare ideas against each other and select the most powerful keywords relevant to your project.
In the addition to keywords ideas, pay close attention to Search Volume trends. This gives you an idea of which keywords can generate the most traffic to your website based on historical user intent information.
Although DataForSEO is not a typical keyword research tool, it remains one of my favorites, because it generates high-quality results.
It works with all kinds of keywords including long-tail phrases and gives historical information which is helpful to start your own metrics for comparison.
Here is how Long Tail Pro describes its tool:
"The World's Most Complete Keyword Research & Competitor Analysis Software."
This may be a bold claim, but after using Long Tail Pro, you may soon agree. Despite the fact that this tool will set you back $37/month, you get many features in return. 
Long tail keywords are a fundamental component of content marketing in today's competitive search volume environment.
There is a lot to like about Long Tail Pro, including its speed. If you have experimented with keyword research tools in the past, you know that some are extremely slow, so slow that you may abort a search before you ever receive the search result.
According to Long Tail Pro, its tool is eight times faster than Market Samurai, another leading provider.
Furthermore, a single search generates up to 800 keywords. In simple terms, you can generate a list of 1,000+ keywords within a matter of seconds. Now, that's what I call fast.
Even better, Long Tail Pro can assist with competitor analysis. Rather than manually searching the top 10 results for your target keywords, this tool does all of the work for you. Results include high level information, such as keyword usage in the meta data, Moz Rank, domain age and the number of backlinks.
When it comes to the most comprehensive and advanced keyword research tool on the market, it's hard to find many that match Long Tail Pro to pair keyword research with user intent in content marketing.
Some tools are better for specific tasks, and that is exactly the case with Bulk Keyword Generator.
For those who are interested in local SEO, such as helping clients rank higher for local search terms, this is a must use keyword explorer tool.
In short, its primary goal is to help you find local keywords that customers are currently searching for (that's user intent).
First, you need to choose a business type:

From there, enter your location. For example, Los Angeles, California.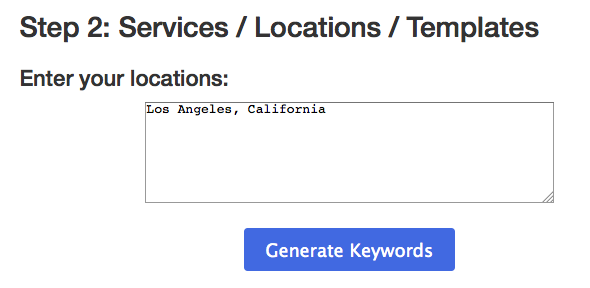 After clicking the, "generate keywords," button, you are provided with a substantial list of local keywords.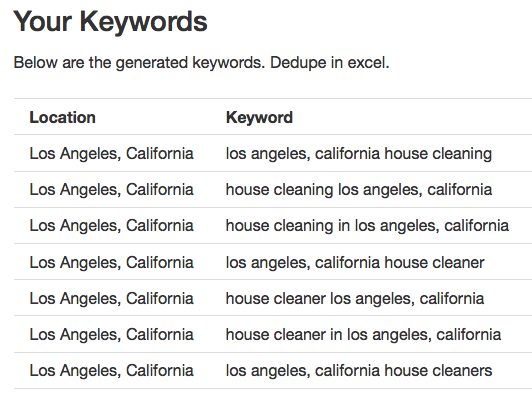 With this free and fast tool, you can generate as many keyword lists as you want. It only takes a few seconds to run a search, so it won't be long before you know which keywords to target and focus on the search result.
Tip: you can also export the results to CSV, which can help you from an organizational and reporting point of view.
If you are interested in local SEO, you must become familiar with Bulk Keyword Generator. It's built for marketing professionals like you who go well beyond a simple blog post for friends..
Every tool on this list does something extremely well. However, SECockpit is one of those that is top of the line, across the board.
SECockpit is an advanced keyword explorer. SECockpit provides killer results. And, most importantly, SECockpit is simple to use.
One of the things I like most about this tool is its ability to generate low competition keywords. This gives you the opportunity to drill down, well past your competition, to uncover long tail keywords that you have a better chance of ranking for.
Much the same as Long Tail Pro, a search is more than a search. For each keyword, you'll receive a full analysis of the top 10 websites. This includes the number of backlinks, on-page SEO factors, PageRank and more for comprehensive search result metrics.
When you combine the ability to perform fast and efficient searches with powerful competitive analysis features, you end up with a tool that does it all. This is why so many marketers consider SECockpit their go-to keyword research tool to develop content, a landing page and much more.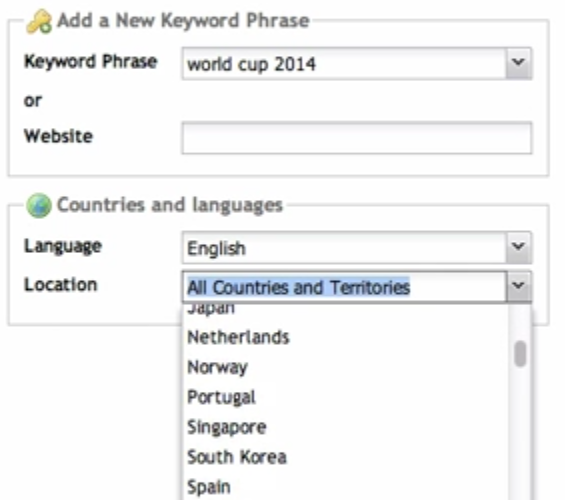 Do you often wonder if people are really searching for the keywords you incorporate into your content? If so, you're not alone. And, if so, you won't be the first person to use Seed Keywords to clear the air and discover user intent that is the seed of search volume.
Here is how the tool is described, on its official website:
"Find valuable keywords, with a little help from your friends. Simply create a search scenario and ask your contacts to type in the keywords they would use to solve it."
As you can see, this approach is entirely different than what you find with the other keyword explorer tools on this list.
With this free tool, you can get a clear idea of what people are actually searching for.
Here is how it works:
Create a scenario for a search query

Give the unique URL to your list of contacts

Watch your keyword list populate
This is an interesting approach to keyword research that can help you better understand what real people are actually typing into the search engines. This keyword tool will give you the natural long tail phrases and that, ultimately increases search volume on blog post content, business pages and all other content marketing efforts.
Here is what a search result page looks like, when asked the following question with this keyword tool:
"You have a faulty PC. You need to have it fixed. What would you search for?"

This is an interesting approach to keyword research, as you are obtaining real information from real searchers.  Because it requires a bit more work on your part, it may not be one of the most popular, but the search result is targeted and accurate. And, this is what keeps users coming back, time after time.
If you have never used this free keyword research tool, now's the time to change your ways. Here are a few reasons why:
It's free to use this keyword explorer.

It only takes a couple seconds to complete a search.

It provides autocomplete suggestions from a variety of resources, including, but not limited to Google, Amazon, Yahoo, and Wikipedia.
Let's stick with the search term, "internet marketing." Here is what you'll see, if you run a Soovle search: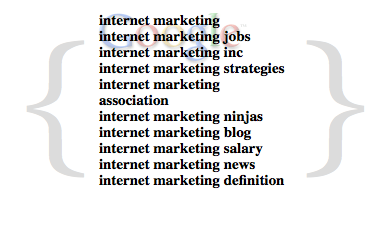 You can move around the results page to view the results from other sources. For instance, here is what you'll see for Yahoo:
And, here is what you'll see for Wikipedia:
You get the point. With Soovle, you're provided with autocomplete suggestions from the sources that matter most. While most your attention may be paid to Google and Yahoo, being that these are the big search engines, don't overlook the others.
Remember, you're using Soovle to uncover keywords. You don't necessarily want to stick with only what Google provides you. Sometimes, you need to go outside of the box, in order to find what you're looking for, including long tail phrases to build organic traffic to a blog post or landing page.
If you want to find the most profitable keywords, this is one tool that can give you the data that you are seeking. Here is its tagline:
"TermExplorer delivers the highest volume of relevant keywords & most actionable competitive data available"
More so than other tools, there are many features and options with Term Explorer. You'll see what this means, as you create your first job.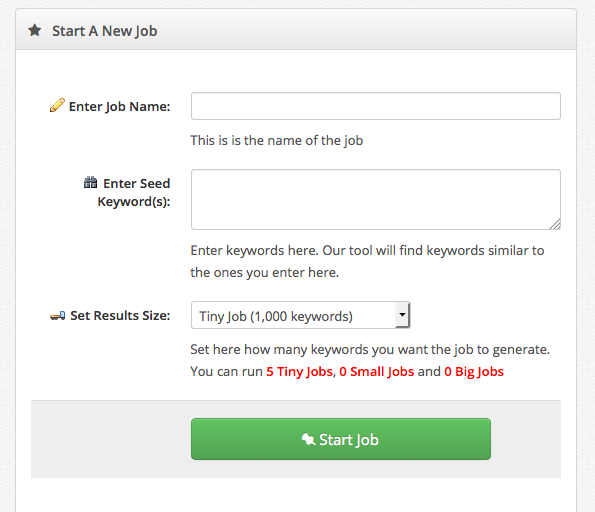 The results page is full of high level data that will keep you busy for quite some time. Fortunately, once you learn how to use the tool, it won't take long to focus in on the data that is most important to you.
A search for, "internet marketing" turned up 976 keywords. The results are broken down into six columns, including:
Keyword

PPC Competition

Avg. Monthly Searches

Average CPC

Recursive Level

EMD Available?
Like most, you'll spend your time reviewing the keywords and average monthly searches. 

Along with the keyword analyzer feature, don't forget to learn more about the URL Analyzer. This can provide high level insight on any URL:

Not only is this helpful when analyzing your own website, but it allows you to get a better idea of what your competition is doing with a particular blog post topic or other content focused on user intent.
Term Explorer is anything but a basic keyword research tool. Its data is advanced and it never leaves you wanting more.
Another keyword tool that scrapes autocomplete suggestions, this one provides data from top sources, like Google, Bing and YouTube.
According to Keyword Tool Dominator, it does something that other similar tools cannot:
"The real secret sauce is how Keyword Tool Dominator emulates a real user typing search terms with slight variations over and over to find hundreds of keyword suggestions in a very short period of time."
If you think that's cool or if that's something that could help you uncover higher quality long tail keywords for a blog post, you need to give Keyword Tool Dominator a try.
Here is how you get started:

Once you run a search, you'll see two separate boxes
Keyword results

Your Keyword List
As you review the keyword research results, you have the opportunity to add these to your keyword list for future search volume use.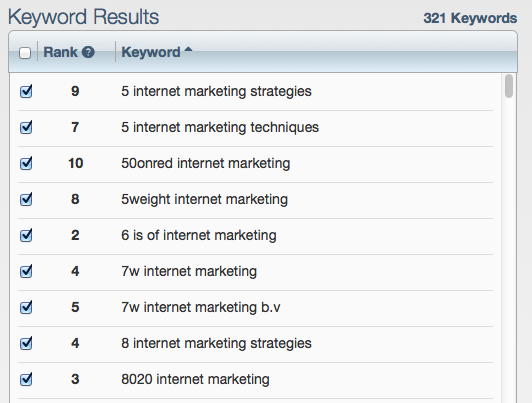 You can run three free searches with this tool, so I suggest that you do so. This will give you a better idea of how it works, if the results suit your needs and if it can help you uncover the right types of keywords.
With a name like Keyword Tool Dominator, you know what you are getting. The only question left is, "will you be able to use it to your advantage on a regular basis?"  You won't know until you run a few searches and experience the results.
HitTail has a lot going for it, including the following:
"With over 1.3 billion keywords analyzed, HitTail is a proven tool for driving more search visitors to your website."
Now that we have that out of the way, you need to decide if HitTail offers anything that the competition does not. Most people find that it does.
There are three things that help this tool to stand out:
The use of a sophisticated algorithm to ensure that you receive keyword suggestions based on real data.

No tracking code necessary. You can install it on your website within a matter of minutes.

Provides a list of keywords that bring you the most traffic. In other words, there is no more guessing as to what your audience is interested in.
So, how exactly does HitTail work? After you sign up for an account, you'll be presented with the following landing page: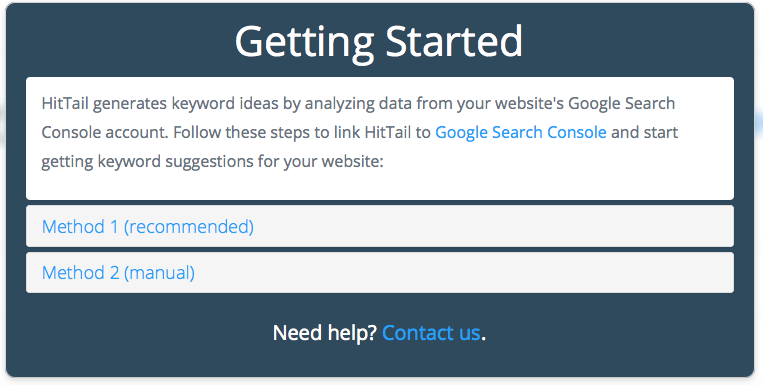 Keyword ideas are not generated by searches that you make. Instead, you receive ideas based on data from your Google Search Console Account. This is an added layer of sophistication that other tools lack.
Once everything is set up and HitTail is able to pull data from your Google Search Console Account, you are in business. At that point, you'll receive regular keyword suggestions.
Not only does the tool import keywords from Google Search Console, but each one is analyzed through the HitTail algorithm to provide topics that can help boost your search engine rankings and increase traffic.
Although you can try HitTail for free, at some point you may want to upgrade to a paid account. This gives you access to all of the features. A personal account costs $9.95/month and is good for 200 keywords/month. Additionally, keyword suggestions are delivered to your email on a weekly basis.
HitTail is one of my favorite keyword research tools. You shouldn't consider this an expense, but instead an investment in the well-being of your business.
Conclusion
There are many benefits to conducting high level keyword research, including the fact that this can lead to thousands upon thousands of long-tail searches.
You probably won't use all 10 of these tools at the same time, as many provide the same level of features, but it's worth it to experiment with each one. Once you find a few that suit your marketing style, you can rely on them to assist with all aspects of your short and long tail keyword research to use on everything from your landing page, blog post and copy on online ads.
What other keyword tool would you add to this list? Share your ideas in the comment section below.